Team Priest
Publication: PriestHolmes.com
Date: April 08, 2018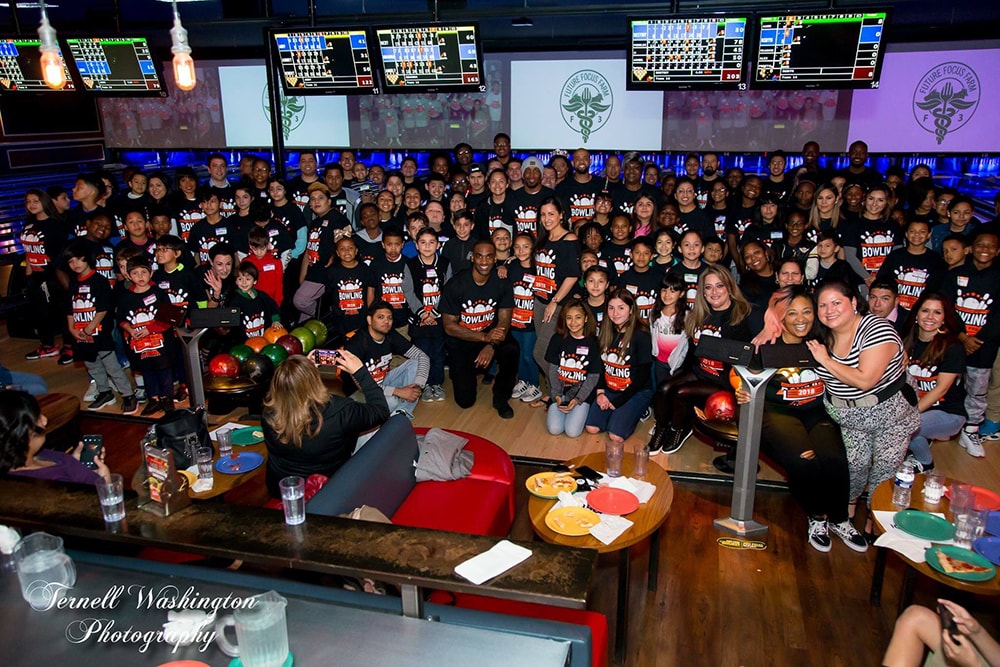 BREAKING DOWN WALLS HOSTS FOURTH ANNUAL "BOWLING WITH THE PROS"
Former NFL players and Breaking Down Walls board of directors bowled with kids from local youth advocate organizations.
Breaking Down Walls is a nonprofit organization providing San Antonio youth affordable sports learning programs, using sports to positively impact children and influence a healthy mind, body and soul. The fourth annual " Bowling With the Pros " community event was held Saturday, April 7 from 2 to 4p.m. at Bowlero San Antonio.
On hand were former NFL players, including Lenny Walls, founder, and Priest Holmes. This year's event was more than a fundraiser, it was a mentoring opportunity for Star Team Captains.