Through his dynamic presentation, Priest Holmes combines his personal and professional experiences with enormous enthusiasm, insight, and energy. Priest offers audiences not just a way to cope with modern pressures, but avenues to thrive. In the years that he has been a speaker, he has delivered powerful messages to thousands of employees, students, corporate professionals and organizations. His audiences leave feeling encouraged, enhanced and empowered to conquer challenges and achieve higher goals.
Priest motivates and engages professionals by giving insight to his journey from the mail room (undrafted free agent) to the boardroom (Super Bowl Champion).
Priest is a true professional with a built-in fan base. He has the perfect personality and charisma to draw crowds to your special event.
On behalf of the community outreach efforts of his foundation, Priest accepts formal requests to make appearances in the community for charitable, nonprofit organizations and civic functions.
Priest delivers an engaging, fun and memorable presentation. He uses moments in his life to inspire students to overcome challenges and harness their potential.
From being replaced by a Heisman trophy winner at the University of Texas to being an undrafted free agent in Baltimore, Priest's journey is unmatched. Entering training camp with the Ravens while having a young son at home, Priest wasn't guaranteed a roster spot, but found a niche for himself on special teams, and against all odds, made the 53-man roster. Priest is the quintessential underdog that carved out a path for himself and patiently waited for bigger opportunities. Once given the opportunity to start, he became the Ravens first 1000-yard rusher and a Super Bowl Champion. This gave him a bigger platform during his second round at free agency.
In the 2001 season, Priest became a Kansas City Chief. He constructed a path to become the Chiefs' featured running back and led the NFL in rushing with 1555 yards for the season. Priest brings this unparalleled journey to each speaking engagement.
Priest has presented at meetings and conferences of all sizes. From thirty to two-thousand attendees, Priest has sustained a track record of professionalism and preparedness. He offers a variety of options including all-day and half-day seminars, and keynote addresses for young athletes, class orientations, campus groups, fraternities, sororities, and graduations. If you have specific goals, challenges, or just a need to inspire, Priest will customize his presentation to suit the needs of your event.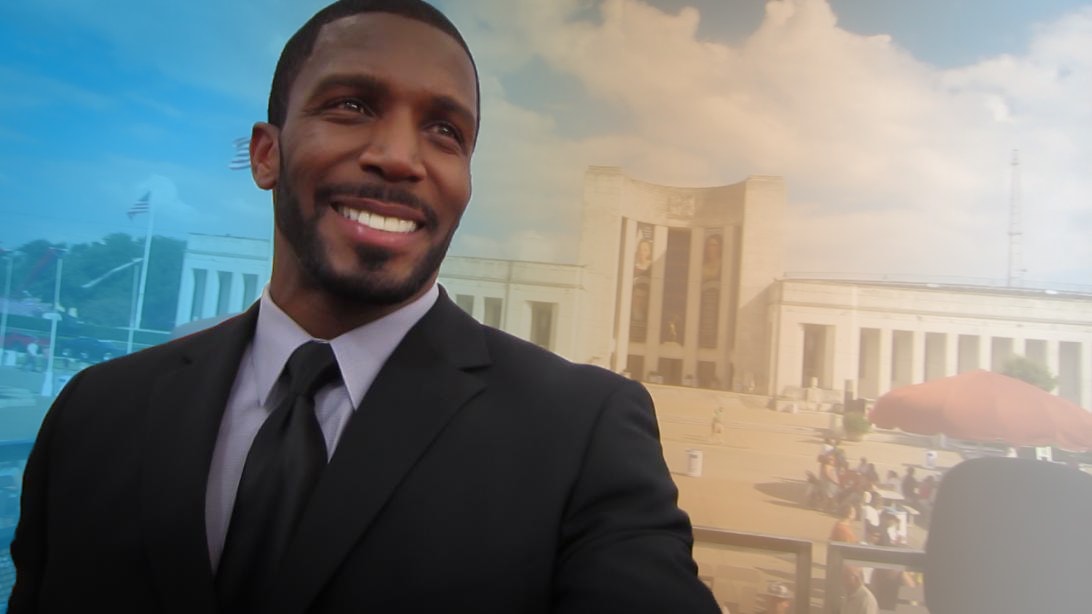 PRIEST HOLMES BOOKING
If you are interested in booking Priest Holmes to speak at your next event please complete the inquiry form below. Someone will respond to your inquiry within two business days.